Consoles gets patched!
December 12 2017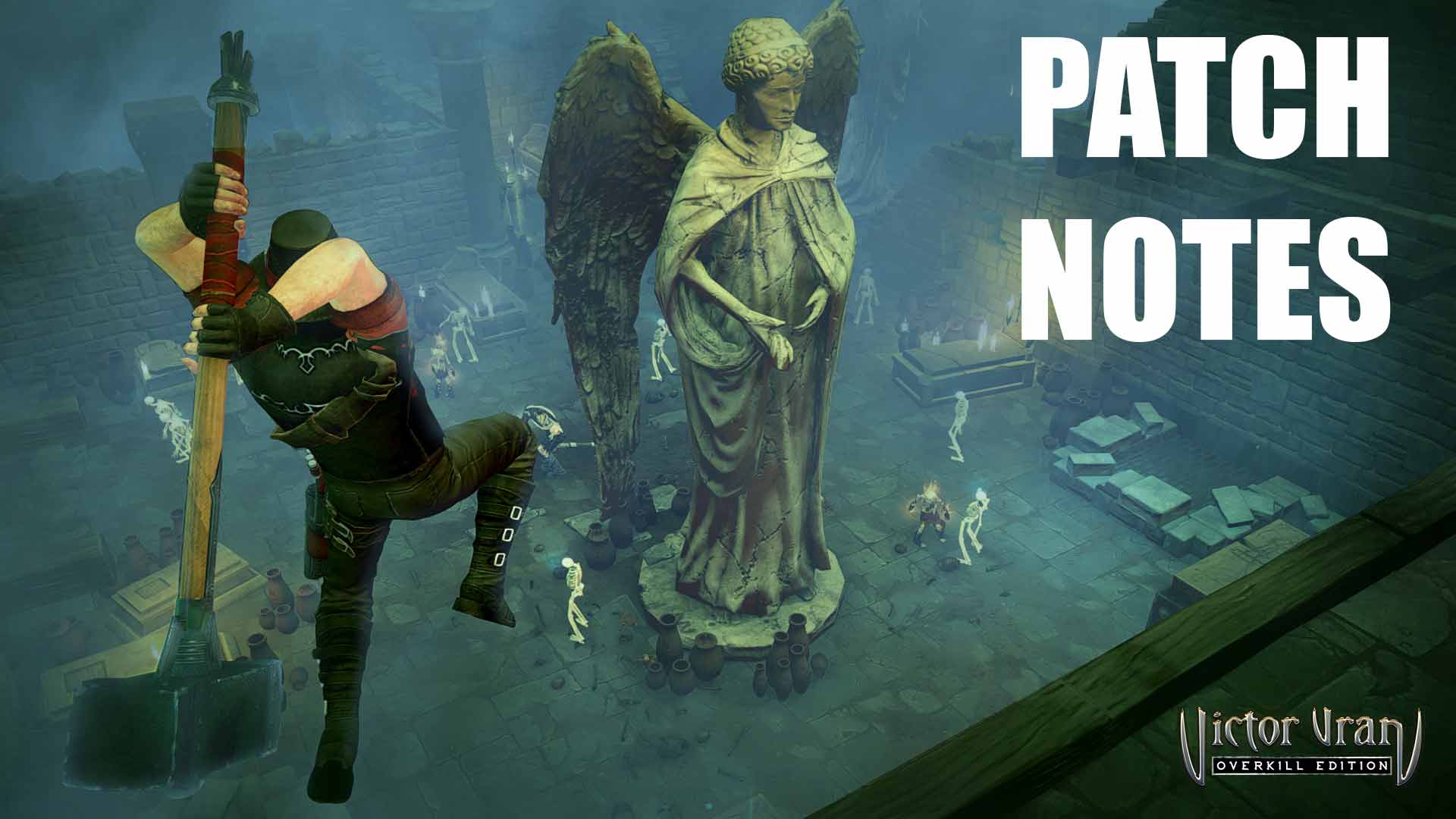 Hunters, following the recent steam update, we're thrilled to share that we've now released the console update for Victor Vran: Overkill Edition! The Xbox One and PS4 update brings demon slaying fixes for Achievements/Trophies, alongside a few other tweaks! For those who bought the base game with DLC separate, an additional patch to bring these updates to those versions is in the works and shouldn't be too far behind the Overkill Edition.
Update 15/12/17 - Great news, the Standard version of Victor Vran + Individual DLC's on PS4 has now been updated too!
Here is the complete log of what is within the update:
"Overkill 12 Cassidy Boys" can now be completed

"Slay Vampire King" on Fracture Tier 20 can now be completed

"Live To Win" Achievement can now be completed

"Of the Fox" weapon property no longer doubles its effect on Overkill when 2 weapons of the same type are equipped

Fixes on "Lost in the Ozone" demon power

Fixed an issue which removed "Vulnerable" condition by non-critical hits

Fixes on Guitar weapons effects - they no longer transfer to the next weapon when Guitar is replaced

Fixes on Highlander's outfit effects when using Bullseye attack on the Revolvers

Coop fix: Camera now rotates properly when the other player use "Dark Mist" demon power

Minor passability and map objects fixes

Fixes in German translation